Looking to explore some of Vancouver's top attractions in just three days? Look no further! This article will outline the top things to do in Vancouver for visitors. From shopping at iconic boutiques to hiking along stunning mountain ranges, there's something for everyone in this vibrant city. So get ready to enjoy all that Vancouver has to offer!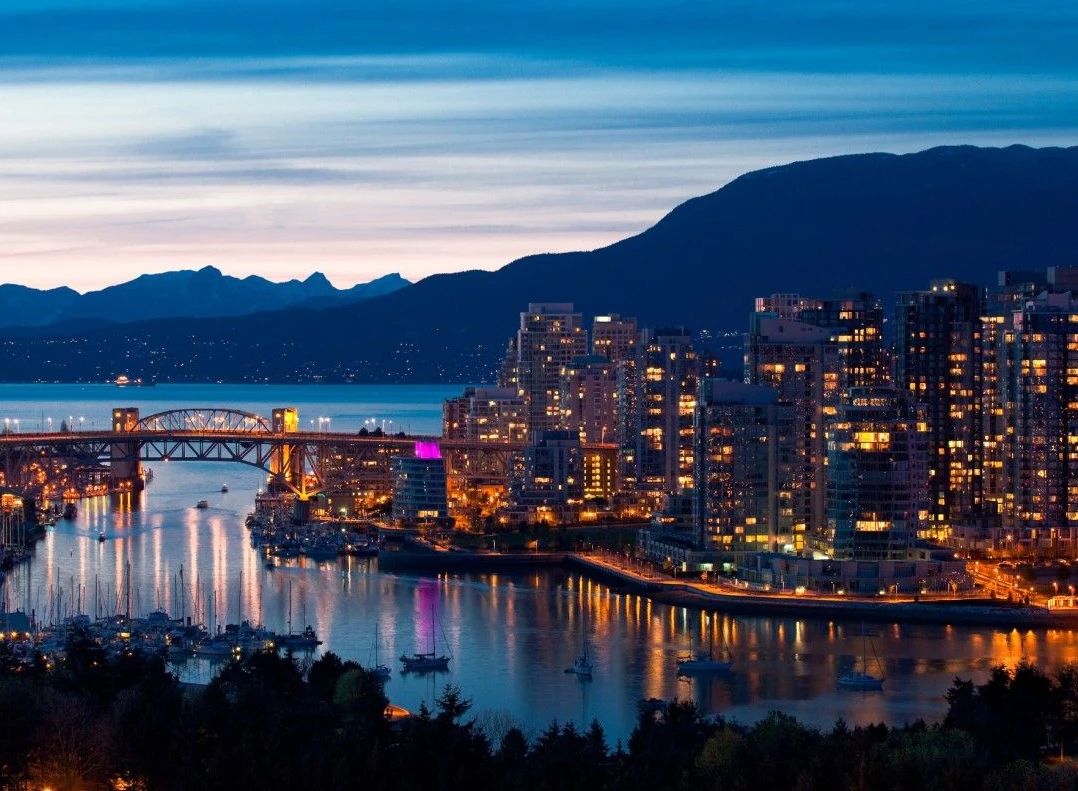 Popular tours in Vancouver
If you're interested in exploring Canada, many popular tours are available. Some of the most popular tours include those to Vancouver. This city is known for its beautiful scenery and lively culture. If you're looking to explore more of the country, be sure to check out some of the other popular tours available.
The 1st day – Attractions to visit
Many options are available if you're looking for things to do in Vancouver, B.C. You could spend three days exploring the city and still not see everything worth visiting. Here are three attractions that you should check out on your trip:
10:00 am Stanley Park
There's never been a better time to visit Vancouver, B.C. This beautiful city has so much to offer visitors of all ages, from world-famous landmarks like Stanley Park and Granville Island to charming neighborhoods like Yaletown and Gastown. Here are three days of the top things to do in Vancouver, B.C.
On the first day of your visit, take a walk through Stanley Park, one of Vancouver's most popular tourist destinations. This park is full of beautiful lakes, trees, and wildlife and is a great place to spend a morning or afternoon. Website: https://vancouver.ca/parks-recreation-culture/stanley-park.aspx
12:05 Vancouver Aquarium
The Vancouver Aquarium is a place where you can learn about all kinds of animals. It has a wide variety of exhibits, including an underwater tunnel that lets you see some of the aquatic animals up close. The aquarium also has a large variety of fish and other sea creatures to see. It's a great place to visit if you want to learn more about the ocean or have fun. Website: https://www.vanaqua.org/
13:45 Robson Square
This public plaza and provincial law courts are one of Vancouver's main tourist attractions. Arthur Erikson, a renowned architect, designed the plaza in 1983 based on a four-year development plan for three city blocks along Robson Street. The building still houses the courts with 35 courtrooms but is mainly a public square due to innovative design that includes concrete and natural light from open windows. Unique features include plants and trees, three waterfalls, and a skating rink in the winter. The space is used for special events like street food festivals and people-watching.
The square is the place to come for free ice skating in winter; Christmas events; free ballroom and salsa dancing (July and August); New Year's Eve parties with summer movies; and outdoor concert screenings.
14:50 Vancouver LookOut
To reach the top of the building, viewers can take elevators and go 168.6 meters above ground to the observation deck. A guide will share information about the city so they can identify different landmarks below while also checking out what's happening here at Harbor Center. Ranging from 180 views to 28 degrees wide, visitors are sure to see an array of sites and picturesque scenery, including Vancouver Island, North Shore Mountains, and Puget Sound.
When you visit our restaurant, you're in for more than just great food. A revolving station features an optical illusion that makes it appear as though guests are alone in space as they take in an uninterrupted 360-degree view of the Pacific Northwest, their course inscribed below on subtle waves of blue light. The restaurant also rotates at 4-minute intervals, giving guests one hour during their meal where they can watch time pass before them like never before. Website: https://vancouverlookout.com/
16:00 Canada Place and the Olympic Cauldron
Canada place is home to various activities, events, and entertainment. The center provides conference space and plenty of places for the whole family to explore. On the bottom level, there's a massive cruise ship terminal. Above that, you'll find the convention center and on top of that resides the Pan Pacific Hotel. Different markers along the promenade provide visitors with information about what they can see.
FlyOver is a famous interactive virtual flight experience in a dome-like setting. The user sits in the seat and will feel the movement, smell, taste, and hear aspects of the environment in Canada. It takes about 30 minutes to complete.
A popular attraction of the VCC West complex is Jack Poole Plaza, which has a retractable roof. The area chosen for the Digital Orca is located in this plaza. The piece's design consists of 4 silver arms that support a silver cauldron, capable of both being lit up with light and fire. Look out over the water at this northern view to enjoy the scenic North Shore Mountains nearby.
The 2nd day – Attractions to visit
If visiting Vancouver, B.C., in the next few days, don't miss these top attractions!
On the first day of your trip, make sure to visit Stanley Park. This beautiful park is full of nature and wildlife, and you'll be able to see some of Vancouver's most famous sights, like the Lions Gate Bridge and the Granville Island Market.
On the second day of your trip, head to Gastown for some shopping. This historic district is home to some of Vancouver's best stores and restaurants. You'll be able to find everything from high-end fashion to delicious local food. To see the best of the best, read more below:
10:00 Science World at TELUS World of Science
Science Center is a museum that is for interactive displays and temporary exhibitions. They also include experiments that children can do to help them understand basic scientific principles. They do outreach programs for schools and after-school programs, as well as bringing interactive displays to remote places such as deserts or boats where few children would get the opportunity. Website: https://www.scienceworld.ca/
12:00 Dr. Sun Yat-Sen Classical Chinese Garden
Vancouver brought Tai Hu rock to reconstruct a 15th-century Chinese garden through transportation from China. The Tai Hu rock is intended to symbolize tranquility and has qualities relating to lucky spirits. One plant often found in Chinese gardens is the plant native to China. Furthermore, some architectural elements were blended into the natural surroundings. In particular, the Colorful Cloud Pavilion and a Jade Water Pavilion seem like they could float on the water. The Sun Yat Sen Park is a public city park where you can enjoy nature; however, the Chinese Garden is not public. The admission price includes a guided tour and a cup of tea when you visit the garden. Website: https://vancouverchinesegarden.com/
13:05 Police Museum
If you're looking for a unique and fun way to spend a weekend in Vancouver, B.C., you should check out the police museum. This museum is dedicated to the history of policing in Vancouver and is home to some of the most impressive firearms and police equipment ever created.
Vancouver, North America's oldest Police Museum, is located in the former Coroner's Court, City Morgue, Crime Lab, and Autopsy facility building. The museum features more than 20,000 artifacts and documents related to law enforcement in Vancouver and the history of crime and death. The oldest artifact dates back to the 1870s, while the most recent is from the present day. This collection showcases a variety of items specific to the force. The artifacts can be found in various sections like the Pipe Band, Dog Squad, Traffic Squad, and Mounted Squad. Also displayed are confiscated drugs, gambling equipment, counterfeit money, and weapons. There are 10,000 fascinating photographs from the 1880s to the present day. Almost all the photographs are available online, but you can also try a police uniform and take your mugshot.
Whether you're a history or law enforcement fan, you won't be disappointed by visiting the police museum in Vancouver. Website: https://www.vancouverpolicemuseum.ca/
14:45 Vancouver Art Gallery
Vancouver is home to some of the world's most famous art galleries, including the Vancouver Art Gallery. This museum is known for its impressive collection of Canadian and international artworks.
The VAG is one of Canada's most extensive art galleries. It holds approximately 10,000 works of art, some by top artists worldwide. They also have a range from historic masters to contemporary art. A few hundred new paintings are added each year to the collection. In their gallery, you can see the most extensive collection of works in English-speaking countries, the rest of Canada, and most other countries worldwide. Ansel Adams, Henri Cartier-Bresson, and Cindy Sherman are some notable photographers who contribute to the photo art in the collection. It is displayed in the gallery so Vancouver's history can be experienced through photography.
The Vancouver Art Gallery has the best collection of work by modernist artist Emily Carr and is home to many international artists. Highlights include work from Jan van Huysum, Isaac van Ostade, Jan Anthoniszoon van Ravenstyn and Jacob Marrel. Website: https://www.vanartgallery.bc.ca/
The 3rd day – Attractions to visit
If you're looking for a day trip or a weekend getaway, Vancouver is a destination you should consider.
10:00 Capilano Suspension Bridge Park
If you're looking for a getaway and want to explore some of the top sights in Vancouver, B.C., you'll want to make time for Capilano Suspension Bridge Park. This park is just minutes from downtown Vancouver and features beautiful views of the city and the Fraser River.
The Capilano suspension bridge was built in 1889 and stretched over 140 meters high by 70 meters of the Capilano River. The original ropes were replaced with wire cables in 1903 and rebuilt in 1956. It's located within a nature park where treetops and adventures offer outdoor activities for the whole family. This attraction allows visitors to walk through 7 tree footbridges suspended 30 meters above the forest floor. No bolts or nails are used to attach the bridges to the trees, which are among 1,300-year-old Douglas fir trees. You can visit Kia'palano, where a totem pole collection represents national symbols throughout their native land.
One attraction in the park is CliffWalk, which follows a granite cliff along the side of the river. To learn about the park, you can visit the Story Center, where photomurals, artifacts, antiques, and flipbooks chronicling the early history of Strathcona Park Bridge. Along one path through the Living Forest, you will see a presentation on large panels which shows the Temperate West Coast Rainforest ecosystem. Other highlights include ponds with trout and evergreen trees above your head. Christmas time is lovely in the forest as Canyon Lights highlight trees and bridges.
Capilano Suspension Bridge Park is a great place to spend a few days if you're looking for something off the beaten path. It's also an excellent place to explore if you enjoy nature and scenic views. Website: https://www.capbridge.com/
13:05 Grouse Mountain
If you're looking for a relaxing weekend getaway, look no further than Vancouver, B.C. This beautiful city has plenty to offer visitors, from world-famous attractions like Grouse Mountain to exciting shopping destinations and delicious restaurants.
Grouse Mountain is near downtown Vancouver and offers activities year-round. Grouse Mountain's aerial tram is one of the largest in North America and takes visitors above a beautiful wilderness paradise. You can also go to the top of the 20-story high tower where you can see turbines or take the elevator up to an open view pod where you can see 38-meter-long blade turbines.
Visitors to Grouse Mountain can enjoy the wildlife refuge and the mountain. There are also eateries on the mountain, some with dramatic views of nature. Some activities include climbing the mountain, engaging in arts and hands-on activities, and ziplining.
Near the ski slopes, various snow-related activities such as skiing, snowshoeing, and ice skating can be enjoyed throughout the winter. The ski slopes stay open until 10 pm to accommodate night skiing for those at the mountain during evening hours. Website: https://www.grousemountain.com/
Conclusion
If you are planning a trip to Vancouver, B.C., and want to make the most of your time there, be sure to check out our list of the top things to do in Vancouver, B.C. This city has something for everyone, no matter your interests. From world-renowned museums and galleries to stunning views of the ocean and mountains from various vantage points, there is something for everyone in this beautiful city. So whether you're looking for a relaxing getaway or an exciting adventure, Vancouver has it all!