Montreal has many museums that showcase a variety of art, history, and science exhibits. Some popular museums in Montreal include:
Montreal Museum of Fine Arts (Musée des beaux-arts de Montréal): This museum has a wide range of permanent and temporary exhibitions, including works by Canadian and international artists.
Canadian Centre for Architecture (Centre Canadien d'Architecture): This museum studies and promotes architecture, design, and urbanism.
Montreal Science Centre (Centre des sciences de Montréal): This interactive museum has exhibits on science, technology, and the environment.
Montreal Biodome (Biodôme de Montréal): This museum recreates four different ecosystems found in the Americas, including the Tropical Rainforest and the Laurentian Maple Forest.
McCord Museum: This museum is dedicated to preserving and promoting the history and culture of Montreal and Quebec.
There is no shortage of things to do in Montreal and one of the best ways to spend a day is by visiting one of the city's many museums.
Musée des Beaux-Arts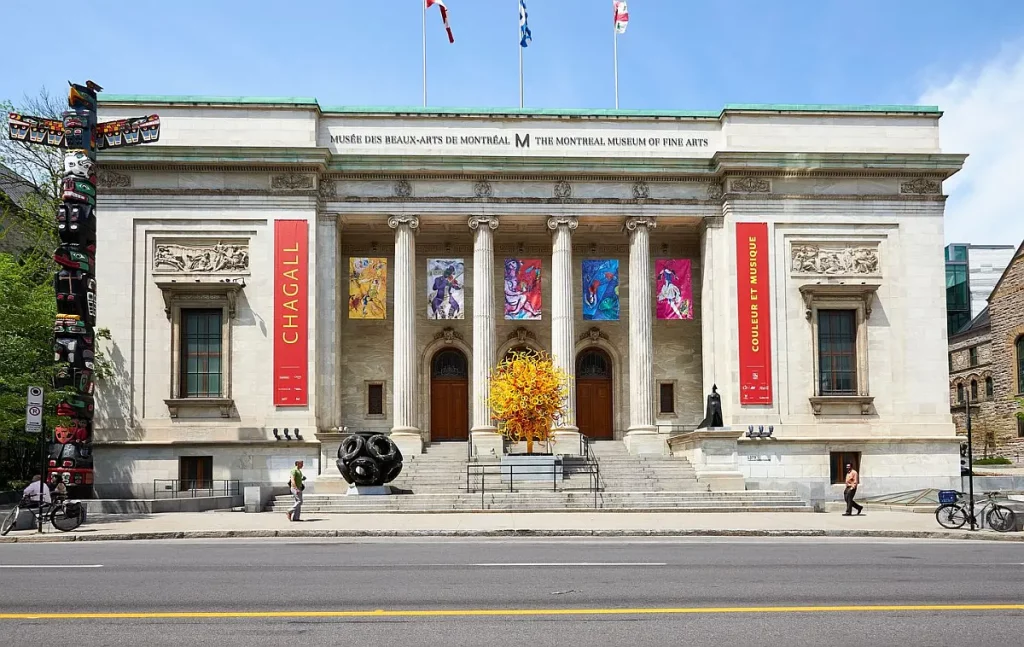 Whether you're interested in culture, art history, architecture, or fashion, the fantastic museum here has something for everyone. You can even see temporary exhibits with dazzling displays!
Montréal's grand Museum of Fine Arts, the most prominent museum in the city, was Canada's first building built specifically for visual arts. It includes several buildings, including the original neoclassical pavilion on the north side of Sherbrooke Street, a striking annex built in 1991 across the street from it, and (new in 2011) the adjacent Erskine and American Church. The 1894 church is a designated national historic site and will be a destination in its own right; a project to restore its Romanesque Revival architecture and interior ornamentation has been announced for this landmark, including 20 stained-glass windows created by Louis Comfort Tiffany (1848-1933). The entire complex will be linked through underground galleries.
Canadian and international contemporary art, as well as European painting, sculpture, and decorative art from the Middle Ages to the 19th century, are on display at the museum. The museum is home to beautiful paintings by Hogarth (1697-1764) and Tintoretto (1518-1594) and illustrative works by Renoir, Monet, Picasso Cézanne, and Rodin.
Museum exhibits are always amazing, but they can also be fleeting. Recent shows have honored Yves Saint Laurent's 40-year career and the art of Cuba. The Catherine the Great exhibit brought her sacred treasure to NYC, including her extravagant coronation coach from Saint Petersburg, Russia.
The museum has a store on the south side of Sherbrooke Street (on the attached annex) that sells quality books, games, and folk art. It also has a restaurant, Café des Beaux-Arts, that shares space with the store. A separate entrance and elevator can take you to Café des Beaux-Arts from the store. Website: https://www.mbam.qc.ca/
Pointe-à-Callière (Montréal Museum of Archaeology and History)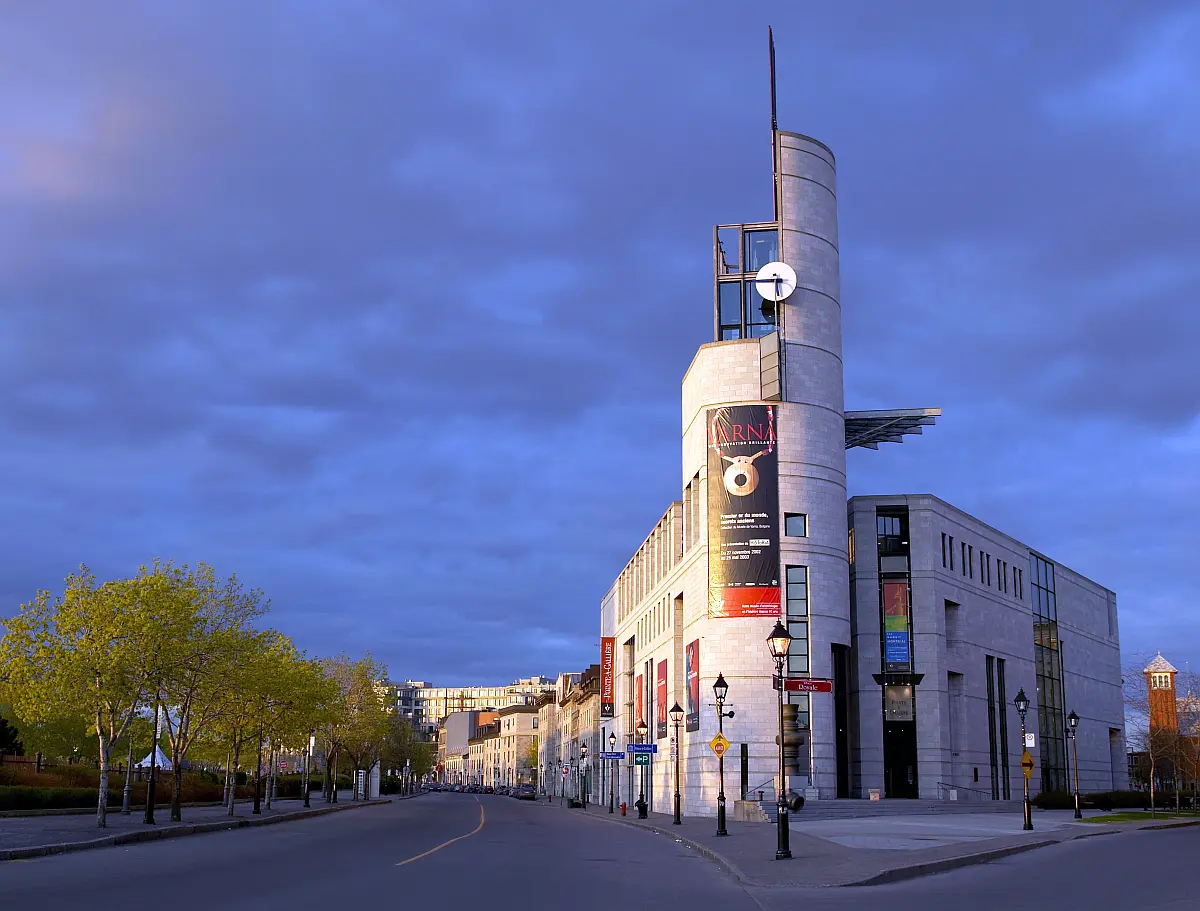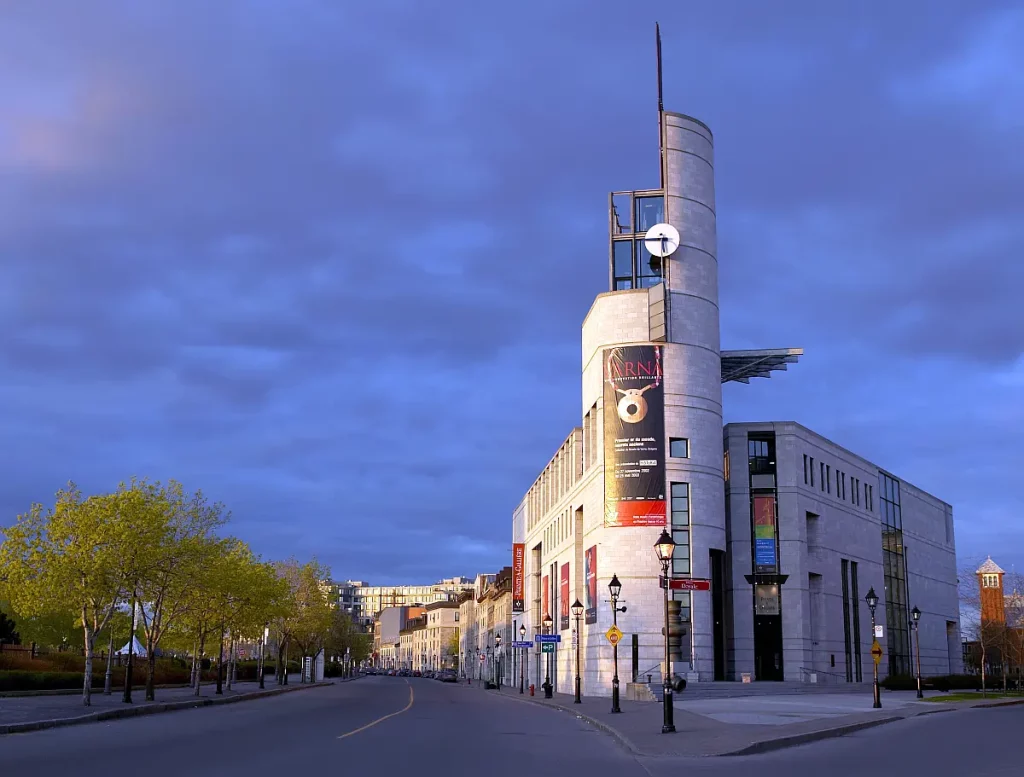 This modern museum stands at the intersection of the St. Lawrence River and Ottawa River, thanks to its position next to Pointe-à-Callière, the first French settlement in Montréal (1642). The museum engages visitors in an informative manner and echoes the Royal Insurance building that once stood on the same site.
It is a great way to spend 16 minutes: seeing pre-Hispanic ruins with a multimedia presentation above, with English and Spanish narration. Unfortunately, the presentation did not keep the children's attention, and the show ended up being more for adults but not dull.
You might not know it, but many archaeological sites exist in the National Capital Region. This can be seen through many unearthed evidence of the area's inhabitants, such as Amerindians, French trappers to Scottish merchants. They're displayed in cases set among the ancient building foundations and burial grounds below street level. Wind your way through the subterranean complex until you find yourself in the former customs house. You can visit several exhibits; a well-stocked gift shop is also available. It would take about 1 1⁄2 hours to visit this museum. Website: https://pacmusee.qc.ca/en/
Further museums to see in Montreal
Musée McCord
The permanent exhibition Simply Montréal: Glimpses of a Unique History justifies a trip to this city all by itself. The show steeps visitors in what life was like over the centuries and even includes a substantial section about how Montréal handles the massive amounts of snow and ice it receives each year. Associated with McGill University, McCord showcases the eclectic-and-not-infrequently eccentric collections of scores of benefactors from the 19th century through today. More than 16,600 costumes, 65,000 paintings, and 1.25 million historical photographs documenting Canada's history are rotated in and out of storage to be displayed. A First Nation room has portions of the museum's extensive collection of objects from Canada's native population, including meticulous beadwork, baby carriers, and fishing implements. Exhibits are intelligently mounted, with texts in English and French. There is also a small café near the front entrance and a shop that sells Canadian arts and crafts and pottery, among other goodies. Website: https://www.musee-mccord-stewart.ca/en/
Biodome de Montréal
A terrifically engaging attraction for children of nearly any age, the Biodôme houses replications of four ecosystems: a tropical rainforest, a Laurentian forest, the St. Lawrence marine system, and a polar environment. Visitors walk through each ecosystem and hear the animals, smell the flora, and (except in the polar region, which is behind glass) feel the temperature changes. The rainforest area is the most engrossing iteration of these exhibits (the subsequent areas progressively less so), so take your time there. It's a kind of "Where's Waldo" challenge to find all the critters here—from the capybara, which looks like a giant guinea pig, to golden lion tamarin monkeys that swing on branches only an arm's length away. Only bats, fish, penguins, and puffins are behind glass windows, which are not nearly as engaging. The open-air space features hundreds of shore birds whose shrieks can transport you to a beach at sunset! A continual schedule of temporary exhibits and new programs keeps things fresh. The building was initially designed as a velodrome for cycling during the Olympic games in 1976, so it has athletic facilities such as a track oval, restaurant, and snack. Website: https://espacepourlavie.ca/en/biodome
Stewart Museum and the Cite des Sciences et de l'Industrie
Montreal has several child-friendly museums, such as the Stewart Museum and the Cite des Sciences et de l'Industrie. These museums offer interactive exhibits and activities that are perfect for kids of all ages. Website: https://www.musee-mccord-stewart.ca/en/
No matter your interests, there is sure to be a museum in Montreal that you will love. Please read our blog post about exploring Montreal here.